What we do
We are agents of positive change,

helping organizations build business agility.
MAQE can help an organisation during every step of their digital journey. From strategy and ideation all the way through to execution and improvement.
We'll help you grow and transform digitally, but we understand that people are at the heart of all collaborations.
Our Services
Our services evolve and adapt to your business needs.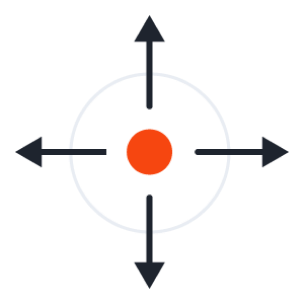 Stay Ahead of Changes
Let us help you stay ahead of the curve by turning unmet needs into digital solutions or new user experiences based on your business goals and in-depth research.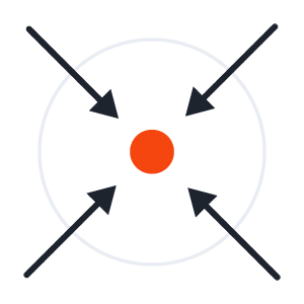 Understand the challenge
If you've got a great idea or an existing product you need to evolve we will help you define a detailed roadmap to success. We will guide you so you know exactly how your ideas can become a reality.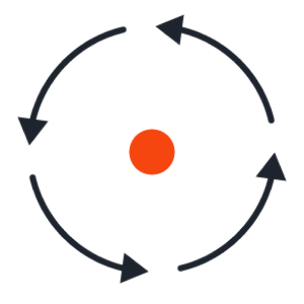 Build your new product
Each business has its own unique requirements. We will help you create a new digital experience that meets your business needs and goals.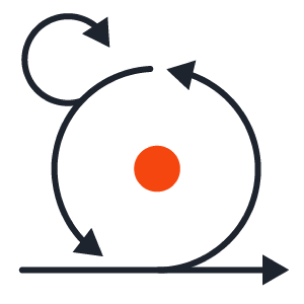 Continuous improvement
We provide you with a dedicated team that will maintain and continuously improve your platform to help you grow and stay ahead of the competition.
Loved by our clients
MAQE is helping us in various projects, most notably is the digital transformation of our product information and inventory system that cover over 100k products across 20+ brands. Working with MAQE has been a great pleasure for us. Their design thinking, lean discovery methodology accelerate our company's digitization process, that we've been trying to accomplish for over 5 years. We're very impressed by the depth of their knowledge, elegance design, passionate and capable team that helps us achieve our goal far beyond our initial expectations. We couldn't see ourselves partner with any other company.
Siripong Boonchaiya
Head of IT, CHANINTR (Thailand)
MAQE managed to grab very quickly our business need, and was able to foster quick innovative and creative solutions. Their consultants were true experts in Lean Startup and Design Thinking, and guided the team extremely well to achieve the objective of our project, far above our expectations. We were impressed by the amount of knowledge, dedication and passion that they have put in to create outstanding results.
Florent Aubry
APAC Digital Activation Manager, Bayer Crop Science (Singapore)
MAQE has been our technical partner for the better part of five years. We've launched several new products together, all the while maintaining and improving our internal production systems. We've used their expertise all the way from identifying customer value, to launch of product and continuously adding improvements. At this point it's hard to imagine not working together; they're part of the team now.
Hannes Andersson
CEO, Daytime Media House (Sweden)
The evolution and success of our business was determined on the need for us to find a knowledgeable and dependable technical partner who could not only help us meet the technological and security demands within our industry, but one who would help us do so in a thoughtful, professional, and proactive way. I was introduced to MAQE in 2015 and two years on I feel very confident and secure in our partnership. The team behind MAQE are a group of dedicated, motivated, and honorable individuals who want to see their clients be successful and I thank them for that. Keep up the great work MAQE team!
Girish Manglani
Head of Business Development, EZ Group, (USA)
I've worked with MAQE since 2012. And I'm really glad I found them. Over the years, I've worked with a lot of different vendors. But MAQE has remained a constant. They're conscientious and well organized, even when things get a little pressed. In short, a great partner.
Sebastian Svensson
CEO, LifestyleAsia (Hong Kong)
MAQE created the platform that helped kickstart our business and secure funding. Two years down the line and we're doing great stuff together. It's not always easy managing a distributed team, but frequent comms over phone, chat, and issue trackers make sure everyone's always on the same page.
Henrik Dyberg
CTO, Capcito Finance (Sweden)
We've collaborated with MAQE since the beginning of 2015. We were initially drawn to their capacity to deliver a full suite of digital services and their ability to work remotely with us. Our experience has been good. They are not shy to develop ideas, are agile to project demands, and are committed to excellent outcomes. The bottom line is MAQE are a decent group of individuals who as a team strive for continual improvement and are a lot of fun to be around… I'm not sure it gets better than that!
Melanie Mury
Communications Director, BVN Architects (Australia)